Chain set KTM SX 85 SMALL RAD 03-15, chain RK PC 428 SB 124, open, ORANGE, 1
Chain set KTM SX 85 SMALL RAD 03-15, chain RK PC 428 SB 124, open, ORANGE, 1
Item No .: 500 5-0103 PC
Chain Kit KTM SX 85 LITTLE WHEEL 03-15
RK PC 428 SB open chain in NEON ORANGE with clip-lock and 124 rolls
suitable for street bikes up to 200 cc and terrain motorcycles up to 125 cc
Tensile strength 200 0lbs
Sprocket made from high-precision, high-carbon steel C45
Chain sprocket made ??of SCM 415 Chromoly Alloy Steel CNC manufactured
Translation 14/46
The chain set contains a quality motorcycle chain of the Japanese OEMs RK Takasago ChainTo its outstanding features, the high manufacturing quality and durability are. A first-class motorcycle chain should always be combined with absolute quality sprockets.
Therefore, we perform exclusively Stahlkettenräderund pinion of brands Maxum-Tech, JT, Supersprox, Sunstar or Esjot.
At no extra charge, we rivet for all O - X - W and ring chains endless chains.
In our article number identifies
v is a quality level better than the chain manufacturer has a recommended
2V is better than two quality levels recommended by the chain manufacturer and
3V is better than three quality levels recommended by the chain manufacturer.
You want a different translation?
We're happy to help, and perform all sorts translation changes free of charge.
Please to contact us: phone 02431-9758630 or info (at) cea.de.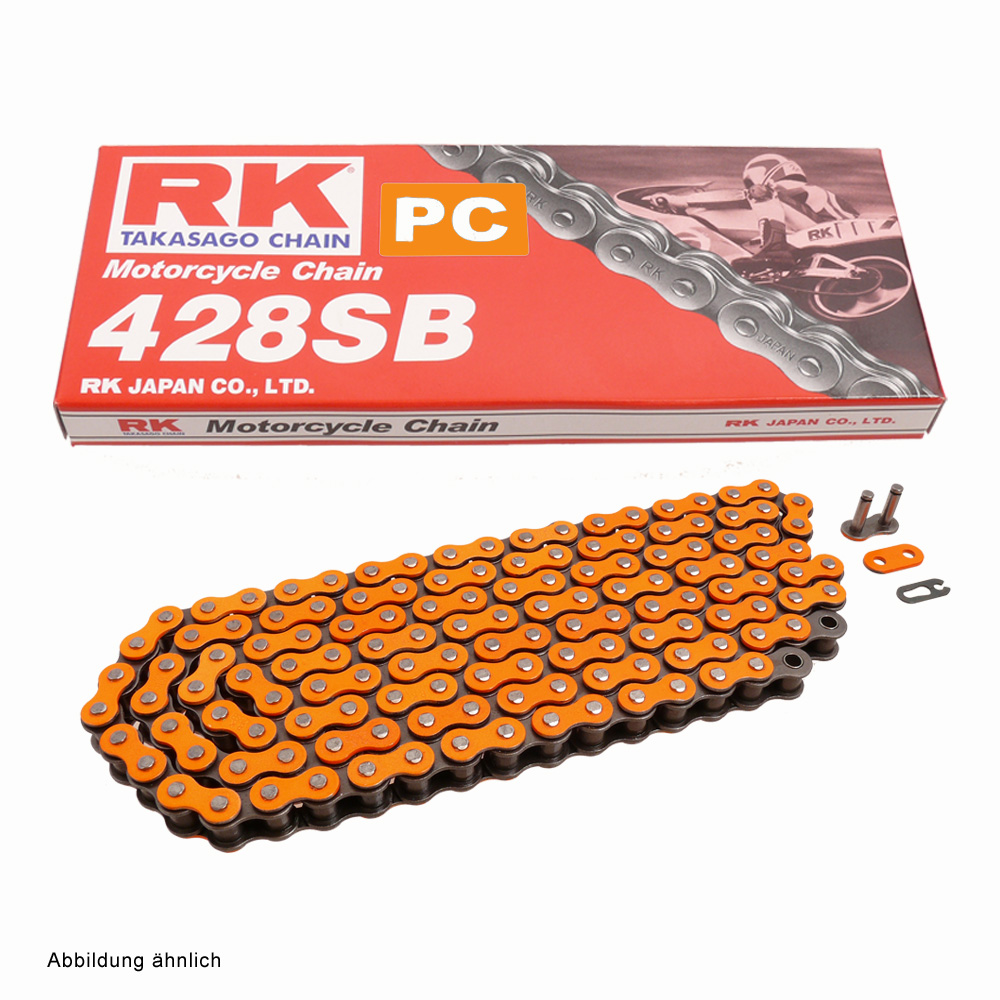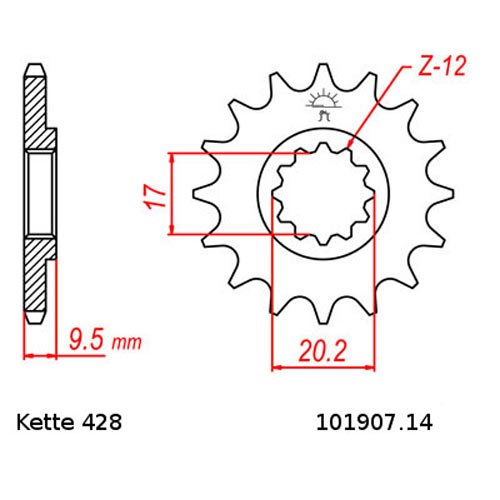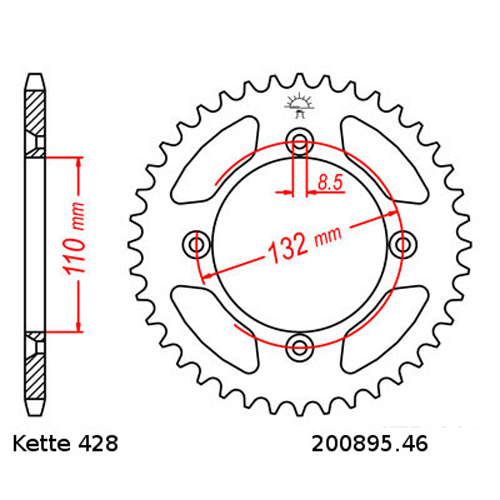 ---
Essential to the life of the chain but also the individual care and maintenance.
Details for the chain tension, please refer to your owner's manual.
Chain spray should all 500 - 2. 500 Kilometers will be applied, which is ultimately the pending chain lube and the weather.
We recommend chain spray of Czech / HKS or S 100 Products from Dr. Wack.
Never change only one component of the chain kit (chain, engine sprocket and chain) when the wear has already begun. The involuntary chain elongation and sprocket wear running mostly parallel with identical qualities.
The Kettenradtäler be rolled wide, the teeth are pointed with increasing duration of use.
We recommend sprockets, among others, JT, Maxum-tech and Sunstars.
Chain sets or chains with sealing rings in sizes 520 , 525 and 530 should at the proper maintenance and care of at least 20.000 - 40.000 kilometers hold.
Quality and Price
Japanese motorcycles such as HONDA, YAMAHA, SUZUKI and KAWASAKI are approved in Germany, about 90% of cases have either a RKChain or a DID chain mounted. KTM, Ducati, Triumph and MV Augusta are also customers did and RK.
So if you opt for a DID or RK chain, can basically do no wrong.
Prices can be compared only if one knows the appropriate quality levels of the chain manufacturer.
Of what use is a chain for a 1 200 it if the manufacturer this chain motorcycle only to maximum 900 recommended ccm?
There are providers who recommend an undersized chain for a chain set to thereby form a supposedly low price to offer.
All links in the chain sets offered by us at least meet the recommendations of the chain manufacturer.
A recommendation from the chain manufacturer DID and RK can be found here.
Shipping and Handling
| | |
| --- | --- |
| FREE SHIPPING WITHIN GERMANY | 0,00 EUR |
| Delivery within Germany | 5,95 EUR |
| Austria and the European Union | 15,99 EUR |
| Switzerland and Europe | 28,99 EUR |
| USA, Canada, Australia, Asia and Japan | 41,99 EUR |
Payment




Return
You can return the goods within 30 days of purchase.
---
---